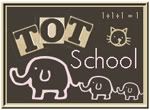 Kahlen is 38.5 months old



We are following the Hubbard's Cupboard curriculum for 2's called Joyful Learning so for two weeks, we are learning about Baking. This week, it was Bread and Muffins.

We didn't do our normal routine for the first day because we were able to do school with a friend. She's one of the gals I swap kits with for tots, which works out really really well and I would highly encourage doing this if you have friends with kids that are similar ages.

First we read our stART book, the Little Red Hen. We then did a Yeast Experiment which was quite fun, although pretty messy, that's what happens when you allow the tot to do everything, I guess :)

Here they are listening to instruction. The little one was supposed to be playing with play dough, but for some reason today she wanted to eat it, so mommy held her instead. No picture, but I just put my little man on my back in my
ErgoBaby
so he could still see what was going on.
You can see the sugar spilled all over the table, but they must have gotten enough in, because it worked (mostly)
I was glad there were two of them since the one didn't work very well, but the other one did. They got to watch them inflate as they were working on their
baker's hats
.



We let them all watch The Little Red Hen on a scholastic video that my friend has while we cleaned up. It was a great afternoon, and I hope to be able to do more school projects now that they will be living 1/2 a mile from us (they move tomorrow!)


On our second day this week, we talked about muffins.
Here are our trays:


We read If You Give a Moose a Muffin for our stART project and made muffin tin paintings.
Then we made Muffin Tin Crayons. I happened to be at OfficeMax this week and found some crayons on clearance for 50 cents a box, so I bought two boxes.

Kahlen thought this one was funny since usually she's not allowed to peel or break her crayons and I was asking her to do both!

I ended up using a knife to get the wrappings off since it was just taking too long to unwrap them all (all the while, I kept thinking about this little girl in the Sunday School class I teach that is lightening fast at peeling crayons).
Here's right before we put them in the oven. Bake at 250 degrees for about 8 minutes, checking to see when they look melted enough. I think we ended up baking ours for about 12 minutes total.
Let them cool for at least half an hour. Pop them out of the papers, and tada! Rainbow crayons. She doesn't love to color with them because of the ridges left from the papers, but she likes the idea of them and it was still a fun project.
While they were baking, we did a sequencing file folder game. She wasn't a huge fan since it made her think, but she did a pretty good job. I might have her try it again this week, but we'll see how that goes.

We were going to do

do-a-dot page

with the letter M but she did not want to follow my instruction about one dab per dot, so we skipped that one. She did enjoy the handwriting practice pages for B is for Baker and M is for Muffin.




Join us for Tot School! Already doing some great activities with your tot? Link up here!
This week, we'll be learning about Pizza and Cake.
~S