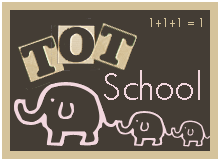 Kahlen is 37 months.
This is my first week linking up to Tot School. As I mentioned
last week
, we started using trays to organize our activities. We do tot school twice a week, usually on Tuesdays and Thursdays, in the morning when my little man is sleeping.
This is day two of what we did for Valentine's day "school". You can see our first day's worth of activities
here
. We just started doing more learning activities and less straight crafts, which has been going really well. She started showing interest in learning her letters, so I'm going with it.
Here's our trays from the first day:
I just taped around the edge because my stapler was misbehaving.
Next, we laced a heart.
She thought this was great. She took her time and made sure that she got every hole. She then decided to give it to Buela (my mom) for Valentine's day since we were going to see her later for lunch. I was very impressed with how well she did.
After that, we sang our
memory verse
from
Hubbard's Cupboard
. She's always surprising me with these songs. She doesn't seem to be paying attention the first few times I sing and sign it, but then she'll just start singing it on her own one day. Sometimes she asks me just to "talk" it too, which means not singing it. She then repeats me verbatim. It's been great!
We got down from our chairs and played hopscotch next. I made five large hearts and wrote the numerals 1-5 on them. I then made papers with a corresponding number of hearts on it. I randomly pulled one and had her count the number of hearts and jump to that large heart, which I had taped to the floor. Oops, forgot to take pictures.
The last tray was her red vanilla playdough that we made the first day, but she wasn't really interested in it today. Instead, I added an activity. We got these
Alphabet Lacing Beads
in my last order from Oriental Trading Company. I had already made her this
Letter File Folder Game
(Thanks,
Mama Jenn
) but didn't really have any great ideas for her to play with it yet since she's just beginning to recognize all her letters. Combining the two worked great.
I pulled a complete set of letters from the beads and had her match them up. We talked about the letters as she matched them up. She wasn't as frustrated with this activity as she has been with other letter activities, which was great.