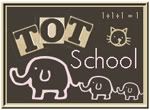 Kahlen is 39.5 months old



We are following the Hubbard's Cupboard curriculum for 2's called Joyful Learning. For four weeks, we have been learning about eggs and Easter. Check out this post that includes the planning sheets for the last two weeks.

We finished up with our Easter activities this week. While we had a great time, I can say I am really ready to move on to something else! I'm surprised we got through all our activities this week since Kahlen and I were both fighting a nasty cold :( Luckily the boys didn't get it (yet, anyway).

So, anyway, here's our week.

Our trays from our first day went like this:


We first read "My Easter Basket and the True Meaning of Easter" and went on a scavenger hunt in the living room for something of each color that it describes in the book.

Something green: caterpillar on exersaucer. Something purple: bowl from her tea set. Something red: scarf on her stuffed penguin. Something brown: her dress. Something white: lid from a toy. Something yellow: pajama shirt that she didn't put away ;)

Next, we did an egg "relay". She had to get the eggs from one basket to the other with the spoon.

After she breezed through this one, I had her use a smaller spoon

"Mom, are you crazy? I need help!"
I'm such a mean mommy, I made her do it all by her self, even though it was harder ;)
After that, she put the "eggs" into an egg carton one at a time using a tea bag squisher (couldn't find my small tongs)
Then we made a handprint wreath. Sorry, no pictures of tracing her hands and cutting them out. Can't trace and take pictures at the same time...
Gluing them together
The finished product, which is now hanging on our front door to replace the cross from a few weeks ago
She's not really into puzzles, it took her a long time to get this one
Tada!
Somewhere in there we also did the E is for Egg magnet page, which she did not want to paint, but did enjoy her magnetic pompoms.
For day two (which was her idea, I was all for watching a movie since I was sick), here's what we did:
We did our stART project first (will post that later today) with The Easter Story (bought for half price day after at KMart).
After that, we did an oval collage. I had stickers, ovals, and glue, and I just handed them to her to see what she would do with them. She came up with using the stickers to stick on the "eggs" all by her self. Of course, then she got lazy and wanted me to peel all the stickers for her.
The finished product
Then we played a game that I got from
Confessions of a Homeschooler
too. I also made a die (got a template online and just cut it out). We used foam stickers for the markers which we stuck to the paper afterward.
.
It was great practice. She doesn't really know her numbers very well, so I put the numeral and the number of dots on each side. We also practiced taking turns.
Our other activities included our verse song John 3:16 and a letter E tracing page. She's still enjoying her
oatmeal sensory bin
and we've been able to play outside more too (so grateful for sandboxes!).
I'd say for being somewhat sick all week, it was a pretty good week!
~S