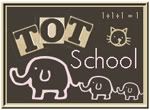 Kahlen is 40 months old
Hmm, got a little distracted last week, and completely forgot to write about tot school! I'll be doing back to back posts about our bird unit. I decided to break them up since each week is usually a pretty long post anyway...
We are following the
Hubbard's Cupboard
curriculum for 2's called
Joyful Learning
. For two weeks, we have been learning about Birds, which was a nice follow up to the long Easter unit we did.
The first day, a friend and I took the kids birdwatching in a field near our house.
We didn't see very many birds, but the kids had fun anyway. They picked up long sticks and pretended they were flying.
You can't really tell in this picture, but both kids are sitting on the fronts of the strollers where their baby siblings are sitting/laying. It was a pretty funny way to walk home :)
For our first day of school activities, here's what we did:
We started with a book called
The Birdwatchers
by Simon James (which I wanted to post as a stART project, and completely forgot).
Fun little story about a girl and her grandpa going birdwatching.
Then we made a bird feeder from a little plastic bottle, a stick, a ribbon, and birdseed:
It was a little tricky to get the holes in the bottle for the stick perch and the ribbon, but we managed. Filling it with birdseed was the best part, of course.
We hung it on a pine tree in our back "yard", which of course she was very excited about and didn't want to come back in to finish school.
Found this
B is for Black Birds
on
Making Learning Fun
. She decided to stamp the front and the back of this one for some reason unknown to mom.
We also did a handwriting page and worked on our new verse
Genesis 1:1
. She was glad the song wasn't as long as the last one (
John 3:16
) and really enjoyed it this time. We were going to sing and listen to some other songs about birds, but our CD didn't work, darn.
The next school day, here's what we worked on:
First we did our
stART
book and project about nests. That took quite awhile and we were going on a field trip after little man's nap, so we just did another handwriting page and sang our song.
We also watched a couple short videos on YouTube about birds hatching. (That's what the yellow empty tray was for in the picture above) Sorry, I forgot to bookmark them, but you can search for chicken hatching, and come up with a whole bunch.
We also took a field trip to a local farm that's run by the city. The kids enjoyed running around looking at all the animals and feeding them oats.
Here they are trying to get the ducks to eat the oats, the ducks weren't a big fan of that idea.
Kahlen "driving" the tractor. Funny, it's very similar to a tractor that I actually drove when I was a teenager, a 1940's Farmall B (We had a Farmall H names Helga)
Right, that was last week. Now if I can write this week's, I might actually get caught up! :)
~S