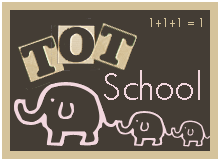 Nathanael is currently 38.5 months
We had a very successful and normal school week this week! We focused on All About Me on Monday and All About Family on Thursday. I'm still tweaking my plan sheet and how I get it to you. Anyone have any opinions about Google Drive? Do you even want to see my plan sheet or just pictures of the activities that we did? Is anyone out there? Enough talking…here's my weekly plan sheet for Me and My Family:
Me and My Family

Day 1: All About Me!

Verse Song:

Colossians 3:20

 

 

Story

Craft

All About Me Mini Book & Worksheets

Full Size Me

Song

Head, Shoulders, Knees and Toes

 

Head, Shoulders, Knees and Toes & Verse

Game

Red Rover

Cubes: Picture Game

Video: Chrysanthemum

Snack

First Initial Cheese & Fruit Leather

 

 
Me and My Family

Day 2: My Family

Verse Song:

Colossians 3:20

 

 

Story

Craft

Family Tree File Folder & Worksheets

Song

He's Got The Whole World

He's Got The Whole World & Verse Song

Game

Mommy Says (Simon Says)

Crazy Walk

Video: Because Your Daddy Loves You

Snack

People cutouts using tortillas and hummus

Activity: Family Puzzle
Extra Printouts
2.      First Initial coloring pages
To see my supplies list and print the plan sheet, download it here.
Day 1 Pictures:
Worksheets
Jell-o Name(Glue and powdered jello over printout of name)
Name Game: I printed two pictures of each kid and put one set in a Stack n Smile Photo Blocks Stacking Toy. The other picture I put in a circle of yarn. We rolled the cube, then they had to run to that kid's circle an stand in it.
Full Size Me: I traced each kid on a large piece of paper and then let them color it. If we'd had more focus, I'd have let them decorate it more, but coloring it was about all they could handle by this point.
Nate was very proud of his picture
Day 2 Pictures:
Dot Painting their initials. They love the dot painting!
Family Puzzles: I printed a plain black and white family picture and another color one on cardstock. I then cut the color one into four pieces and had them lay it over the black and white one. This was just enough of a puzzle for my bunch. They were able to just do it by themselves. Mostly. It was very good practice.
Nate has been enjoying daddy's new Nexus tablet. His current favorite game is Kid's Shape Puzzle so we actually bought the full version for once.
Here's the books we used this week:
This week we are only doing one day because I have a huge consignment sale to get ready (which I already mentioned in my Weekly Wrap-Up Post, but it bears repeating!) If you're local, be sure to join us on Friday. 9/21, from 10-8 and Saturday, 9/22, from 9-2 for the biggest and best kid's consignment sale in the area!
~S