It's almost Saturday, right? ;)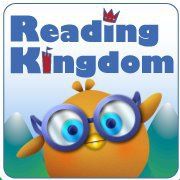 We have been reviewing Reading Kingdom over the last few weeks as part of the TOS crew.
Here's what they say about their program:
Our commitment to online reading for kids is based on our patented six skills method for reading success. These skills include sequencing, motor skills, phonics (phonemic awareness), meaning, grammar and reading comprehension. Our online reading for kids program is ideal for preschool, kindergarten, first grade, second grade, third grade, special education, homeschool, and English as a second language. The Reading Kingdom online reading for kids program is an ideal supplement to existing curricula, as well an excellent independent curriculum. Our online reading for kids program is also a great educational alternative to other entertainment options. In fact, most children refer to the Reading Kingdom as a reading game, since it is so fun to play. We're proud that our reading programs for kids are thought of as reading games (especially by kids!).
Most kids can use the program on their own after just a few lessons.
It's fun so children think they're playing a game and want to practice.
It was created by Dr. Marion Blank, Director of the Light on Learning Program at Columbia University and one of the world's top experts in reading.
It works with any other curriculum a child may be using.
It's the only program to offer customized online reading instruction for each child.
And, it's the only system that teaches all 6 skills needed for reading & writing success!
After the first few minutes, I have left Kahlen to do this one by herself. It said in the assessment not to assist the child, and it seemed like I was just interfering, so I let her just do it. She has enjoyed playing it, but we both felt like it moved very slowly.
The program provided lots of practice, but once she mastered a concept, it was still going over the same one. Also, the graphics and the game flow were very very slow. It took a long time to move from one activity to the next with nothing to do but wait for it. I felt like it was more like watching a video in terms of engaging her brain.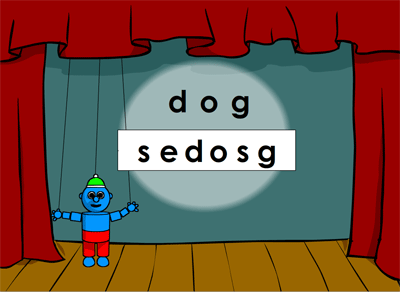 The parent reporting section was only marginally helpful. It does state what she has completed, but does not say anything about what skills were covered, it just has the name of the level and what level of performance she had on that level.
I guess I was not all that impressed with this program, however, I could see it being useful for children who are reluctant to do anything that looks like school work as the game aspect of this program is entertaining and enough like a game to not look like work as much as some other things. Kahlen doesn't have that problem, so this wasn't a great fit for her. I will be letting her use this program after she's done her other work as a reward for completing her other schoolwork quickly. I think that extra practice in reading and keyboarding is a good thing, but not if it just adds unnecessary screen time.
A risk-free Reading Kingdom account can be created and used free of charge for 30 days.  Afterwards, a subscription can be purchased for $19.99/mo or $199.99/yr for your first reader.  Additional readers are $9.99/mo or $99.99/yr.  Additional books, kits, and resources are available in the Reading Kingdom Store.
~S
Disclosure of Material Connection: I received this product through The Old Schoolhouse Homeschool Crew in exchange for my honest opinion. I was not required to write a positive review. The opinions I have expressed are my own.