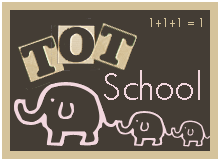 Nathanael is currently 39 months (or 3 1/3, if that's easier for you)
Because of my crazy week, we only had one day of school. But it was a good day! We were able to do a lot, and the finished product was great fun. Thanks to Carisa at 1+1+1=1, the printables and activities were pretty much planned for me! She has created this great Tot Book all about feelings, hooray!
Here's my plan sheet for the week (day). Click here to get a printable version instead.
Theme: Feelings

Day 1:_______________

Verse Song:

Joyful Heart by Steve Green

Story

Craft

Lapbook

Lapbook

Song

If You're Happy and You Know It

If You're Happy and You Know It

Game

Matching Emotions Outside

Cubes: PE

Snack

Happy Face Rice Cakes

Video: Where's God When I'm Scared?
Supplies Lists
To Print:
·         Lapbook Pieces
To Gather/Purchase:
·         Rice Cakes
·         Peanut Butter
·         Apples
·         Fruit Leather
Extra Printouts
·         Mini-Book: Feelings and Faces
Tilly making a mad face and an excited face
Nate making a mad face (which is pretty accurate, haha)
Happy Face Rice Cake snack
Playing with matching emotion cards from the tot book. These squirrely boys do much better if we do a few activities outside!
Nate's finished Feelings tot book
The inside
The back…of Kahlen's. Yup, my first grader wanted to do one too
I told her she could if she got her other work done first. She's supposed to do some independent work during tot school on Mondays (like her math worksheets and a few pages in Explode the Code 3), and she usually dawdles. Not this day! She really wanted to do it with us, so she did her work quickly and completely.
That's about it. I didn't get any pictures of the other crafts we did not on co-op day. I printed the Feelings Easy Reader with 4 to a page and had Nate cut them out for scissor practice, but then we didn't really do anything else with it.
So, what did you do for tot school?
~S