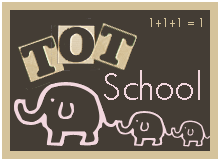 Nathanael is currently 38.5 months
Last week, we only met one day for our co-op, and we did one day of activities at home. With Labor Day and my sister being in town, it was a mixed-up kinda week :)
Our theme was "Homes and Houses". When I started working on the plan, I was stumped, but once I started rolling, I actually found a bunch of great resources! Thank you to the others who post your things so that I can use them too. I am also trying out Google Drive for sharing my plan sheets and printables with you, please please let me know if you have any trouble so I can try something else!
Here's what we did for our Homes unit:
Building a house from shapes. Teaching shapes, use of glue stick, and spatial awareness.
Cracker Houses. I really couldn't find a good snack that didn't involve graham crackers, which we did twice last week. That, and I didn't have time to go to the store and get anything special. So this is my creation: cracker "houses" stuck together with plain cream cheese. The kids liked it, so I guess that's what counts :)

Three year old version of jumping jacks, heehee.
Two activities we did at home on Thursday:

(click to download PDF versions)
These are the books that we read and some others that I checked out from the library but we didn't get to.
What did you do for school this week?
~S
I have a Pinterest board for all of my Tot School findings too, which of course I will be adding to as the year goes.