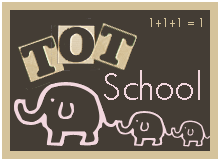 Nathanael is currently 39 months
Okay, people. I am seriously behind in Tot School posts. So, you get the plan sheet and the pictures. If you have questions, I'd be more than happy to answer them! :-) Also, here are the printables that I made for this unit. Page 1 is for the Animal Sounds Cube and Feed The Animals game. Page 2 is also for Feed the Animals. Page 3 is a Tractor or Not Tractor "game"
Theme:_FARM______________

Day 1:___Animals____________

Verse Song:

Story

Craft

& Prewriting

Song

Old MacDonald w/ Puppets

Old MacDonald & Verse

Game

Animal Sounds Cube

Sheep Herding

Snack

"Animal Feed" (scroll to bottom)

Video: From Farm to Table
Theme:_FARM______________

Day 2:__Machines_____________

Verse Song:

Story

Craft

Song

Tractor Song & Verse

Game

Feed the Animals

Tractor / Not Tractor (page 3)

Snack

Mini Hard Boiled Eggs from the farm

Video: Shaun the Sheep
Game: Feed the animals
Tape one of each animal to a bucket or bowl

Cut out the grain pictures (print enough for each kid to have at 6-10)

Place the buckets all in a line or scatter them throughout the space you have

Roll the cube. Whichever animal comes up is "hungry" and needs "grain". Have the kids go place a picture of grain in that animal's bucket, preferably running the full length of your space to do so

J

Game is over when you decide. Some ideas would be when all animals get food; when one animal gets x number of food; or just when the kids tire of the game.
Great Tot Packs that I found:
~S