It's Speak Up Saturday! This time it's actually on Saturday :)

KinderBach is a fun, creative, and interactive way for young children to enjoy introductory piano lessons. You don't even need an expensive grand piano because a toy keyboard works well with this program. KinderBach is recommended for children ages 2-7. Each short lesson includes watching playful characters as they introduce music concepts such as rhythm, note reading, singing, and composition.
Some lessons include enjoyable printable worksheets. Within the first month of lessons, your child can be playing real songs like "Take Me Out to the Ball Game" and "Happy Birthday!" You can choose the best way to view these lessons either online or by watching DVDs. There is no musical background required in order to effectively use this program with your children. If you own a television or computer, printer, and a toy keyboard your child can enjoy 22 hours of pure musical enjoyment.
We received a three month subscription to KinderBach from TOS, and I have to say, we have really been enjoying it. I feel like it has breathed new life into our piano lessons. I have been trying to go through another book program with Kahlen for well over a year, and we just haven't made that much progress. Partly it's because of a lack of time and partly because she just doesn't seem to care for the book that I chose (which I love, by the way).
Anyway, KinderBach combines video, worksheets, and actual piano playing to provide a well-rounded course on playing the piano/keyboard and music theory. While I don't think this takes the place of a good one-on-one tutor, it's much cheaper ($95.88 per year or $19.99 per month) and we can do it whenever we have time. The online lessons are easy to follow and there are printable worksheets for many of the lessons. There is also a full downloadable book for each level, which includes many additional activities.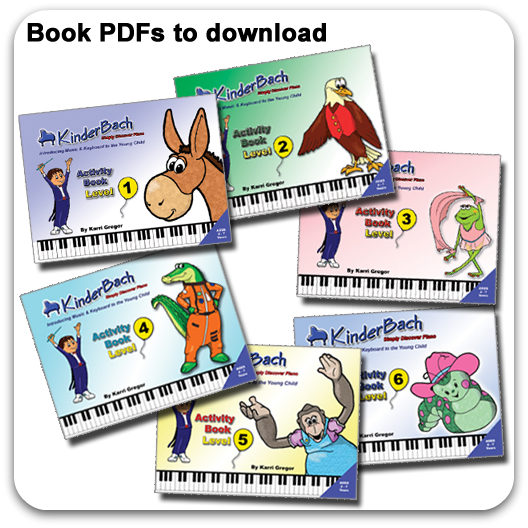 There are six levels, with 10 weeks of instruction in each. The lessons are short enough that you can do several in one day or just stick to one per day for four days per week. Some of the videos are interactive and some are just learning music theory. All the videos we watched were engaging and interesting. They were a good length for this age group too, less than 5 minutes each.
Overall, we enjoyed this program and I will consider purchasing additional months after life settles down a bit and we can devote more time to it, maybe in the fall.
See what the rest of the crew is saying here.
~S
Disclosure of Material Connection: I received this product through The Old Schoolhouse Homeschool Crew in exchange for my honest opinion. I was not required to write a positive review. The opinions I have expressed are my own.