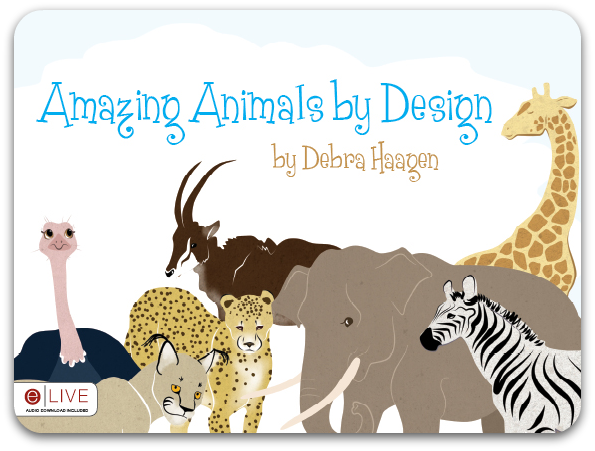 We got this sweet book via PDF for review through TOS Crew.
Here's what the publisher says:
Why is a giraffe's neck so tall? Why do zebras have stripes? Did all of these things happen by accident? When John and Sarah visit the zoo, they ask these questions and many more. Their parents and the zookeepers keep using the word design, but what does that mean? With its relevant message and exciting presentation, this is the perfect book to help introduce children to intelligent design. Come find out in Amazing Animals by Design by Debra Haagen!
Kahlen and I enjoyed reading this book several times. There were too many words for Nate, who is not yet 3, to sit through.
The pictures are well drawn and attractive. The animals were all accurately drawn and the people were good too.
The story is mostly factual, but definitely hits high points about God's amazing creation and the design of each animal. The author used appropriate words to explain God's plan without being trite or too simple.
Overall, we really enjoyed this book. I think I am going to get it printed and bound so that the kids can read it anytime they want to!
You can purchase a hard copy for $8.99 or a PDF copy for $7.99 here.
See what other crew members are saying here.
~S
Disclosure of Material Connection: I received this product through The Old Schoolhouse Homeschool Crew in exchange for my honest opinion. I was not required to write a positive review. The opinions I have expressed are my own.